Are Sports Bras Needed for Low Impact Activities?
17/11/2017
Information on sports bras and breast support is often related to activities involving lots of fast movement or jumping.  However what about those lower impact activities such as walking, pilates and yoga?  These are all slower moving activities that are incredible for our bodies; aiding in areas such as strength, flexibility and focus.  But what about our breasts? Do we even need to consider them during these lower impact activities?
The answer is a definite YES!  Whether your breasts resemble grapes or grapefruits it is important to wear a sports bra suitable for the activity and protect your assets while you exercise.
As you are not moving so fast low impact sports bras focus on your comfort and range of movement rather than high bounce control.  Some important features to consider;

Fabric:
Ideally a lighter, soft material so the bra feels comfortable and not bulky.  A soft material will prevent any abrasion or chafing as you stretch and move against the fabric.  Moisture management fabric is important to draw away sweat from your skin as you workout (essential for Hot Yoga!!)
Straps:
Must be comfortable and stay put! You don't want to be dealing with restrictive straps or straps that fall down as you stretch and extend.  Crop top styles and racer backs are popular for exercise that involve lots of different positions.  For walking and hiking it is often personal preference.
Underwire:
This is often personal preference but also depends on the type of activity.  If you are wearing the bra for walking, then underwire would not be a  problem.  However activities such as yoga, which can involve lying down or side twisting positions, is best done with wirefree bras…trust me being poked in the rib-cage by your underwire is not fun.
Compression:
A sports bra that supports by compressing your breast tissue can be an added benefit.  Good compression can make twisting and stretching a lot easier.  When your breasts are tipped and moved in all directions you will be thankful your sports bra is holding them in and preventing any embarrassment of a boob popping out!
All breasts move during activity, but it is true to say that the larger the breast size the greater the amount of movement.  The more your breasts move and bounce around, the more damage is being done to your delicate breast tissues and ligaments. Wearing a more supportive bra can prevent this.  Women with larger breasts can find it beneficial to wear a more supportive, medium to high impact bra, even for slower movement activities and everyday wear.  For larger busted women low impact styles may not feel supportive enough.
It is true to say that there is a suitable sports bra for every size and every activity and it is important to protect your assets. Even during low impact activities.
Popular Lower Impact Sports Bras
Triumph Triaction Seamfree Crop Top
Champion The Show-Off Sports Bra
Abi and Joseph Leo Hi-Tech Sports Bra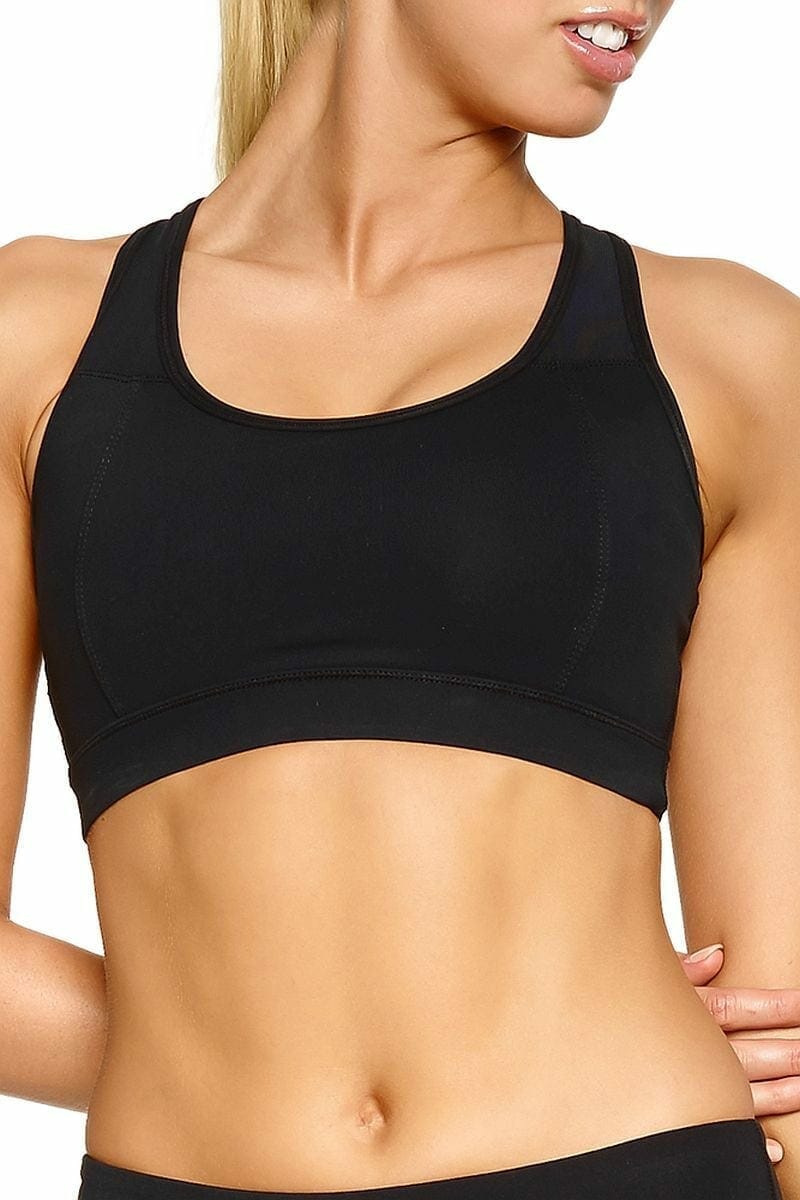 Goddess Sport Soft Cup Sports Bra