Exercising with Bigger Breasts
09/08/2018
Let's be honest, exercising with bigger breasts can be a nightmare.  Breast pain, back pain, feeling self conscious, inability to do certain exercises or positions. All of these are common complaints.
In a 2015 issue of the Journal of Physical Activity and Health, a study by British researchers identified breast insecurities to be the fourth greatest barrier to physical activity.  This was after motivation, time and health among the 250 women surveyed.
Exercise is one of the core pillars of optimal health. Being well endowed should not prevent you from exercising or missing out on doing an activity that you love.  Your body was designed for movement and it is never too late to get moving.
Core Strength
Constantly carrying around that extra weight on your chest can place extra strain on your back and shoulders.  Strengthening your back and core muscles can really help to prevent that strain and associated pain.  Almost any movement you make requires the activation of your core muscles.  Increasing your core strength allows those muscles to engage and act a bit like a corset to protect your back. Try and choose exercises that work your entire core, not just the front abdominals.  The aim is to gradually improve the overall core strength, not build a six pack (although that would be a nice bonus!).
The Plank is a fantastic exercise to improve your core strength and balance and it does not create any movement on your breasts. There are many variations of this exercise depending on whether you are a complete beginner or a planking pro!  Here is a great article that runs through different plank positions depending on your level of ability.
Low Impact and High Intensity
Activities that are low impact and high intensity can be a great option  if you want to give your boobs a break from jumping around.  Pilates, hiking, and bike riding are all great activities that can provide a cardiovascular workout and tone your muscles, all without creating any excessive chest movement.  Swimming is also another great activity to get your heart rate up and work those muscles.  The buoyancy of the water can help to counteract the weight of your breasts while you still have a good cardio workout.  It doesn't matter whether you are a beginner or a regular to these activities, the important thing is just getting out there and doing it.  Your body will thank you.
Swapping your moves
When you are at the gym or a group exercise class, consider swapping some of the exercises you struggle with rather than missing them out altogether.  Jump squats can easily be replaced with squat toe raises to minimise the impact on your chest.  Instead of jumping lunges, try completing some deep static lunges or split squats.  When it is time for those dreaded mountain climbers, get into the plank position instead and go up and down on your elbows to hands, alternating each side.  If your personal trainer loves box jumps, do step ups onto a box instead. Add some hand weights for extra intensity.
Get Supported
A recent study found that 88% of female adolescents wore a bra during sport that did not fit correctly.  It is important that we have a good understanding of what a good fitting bra feels like and also help our daughters experience the same.  So get supported! We have lots of hints and tips within the fitting room page at Sports Bras Direct.  There is also a great article on exercise and breast support on Sports Medicine Australia's website.
Working out without a properly fitting, supportive sports bra can damage the delicate internal breast structure.  A bra that fits well is not only better for your breasts but also feels comfortable and looks great too; no lumps or bumps poking out where they shouldn't!   The style of the bra you choose, such as wirefree or underwire, racer back or regular straps, is often down to personal preference and individual body shape.  Just remember that it is important to choose a sports bra with the right support level for your chosen activity.
Some of our most popular bra's for bigger busts include;
Elomi Energise Underwired Sports Bra
.
Goddess Sport Soft Cup Sports Bra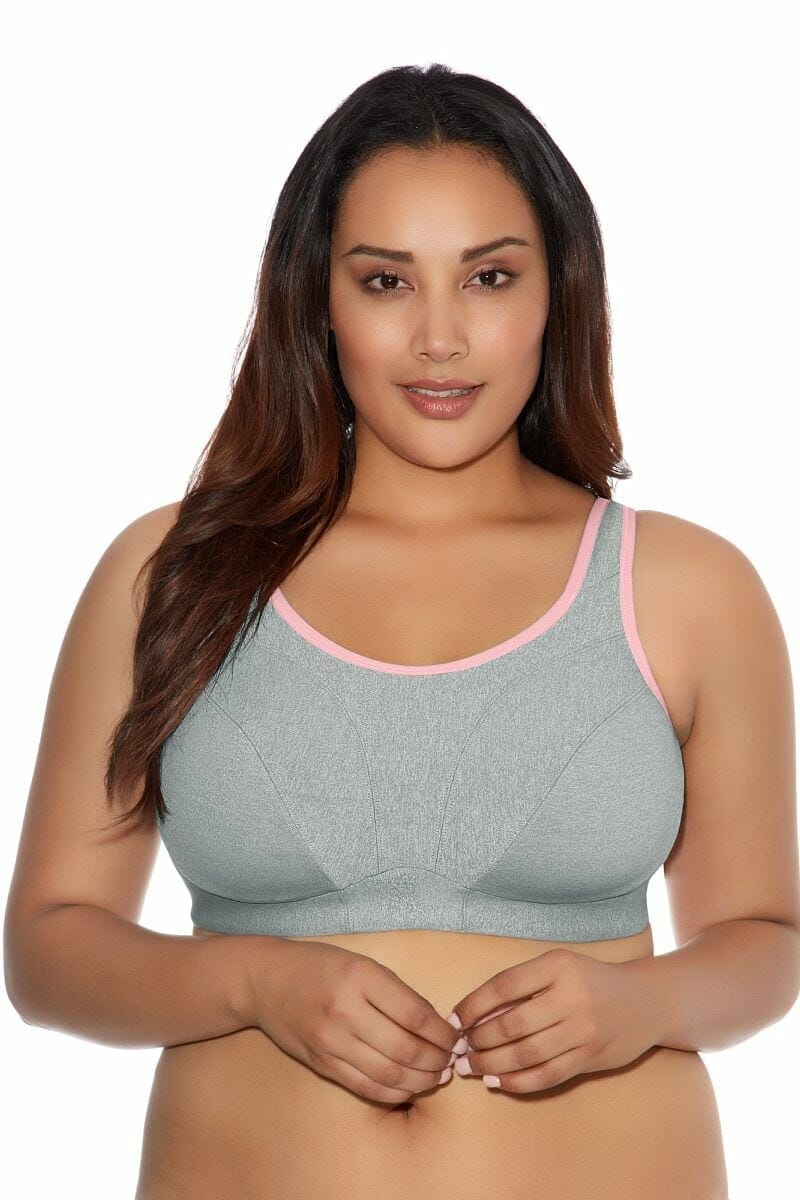 Freya Active Epic Crop Top Sports Bra
Anita Active Extreme Control Sports Bra